The 5 Biggest Progressive Slot Wins In History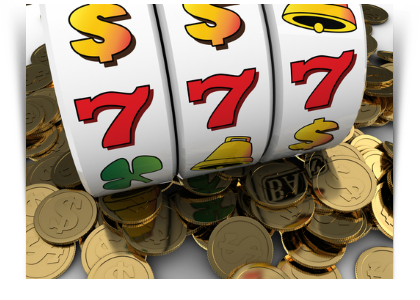 M ost people visit casinos to have a good time and if possible to win some money. Many would even say that they would still be happy if they ended the day without any money lost or won, instead focusing on the nice time and good memories they took from there. And most casino goers are like that.
However, as you will see from the list below, there are a lucky few, who instead of just having a good time, ended up winning millions of dollars when they expected it the least. In fact, the same thing can happen to you, and if you believe that it is your lucky day you can visit some of the UK no deposit bonus casinos and try out your luck.
1. Elmer Sherwin- $21 million and $4.6 million dollars (The Mirage - Las Vegas)
Some people will never win any money playing the slots, but some people, like Elmer Sherwin have done that twice. When he was 76 years old, the World War II veteran decided to visit The Mirage in Las Vegas and he was one of their first players to walk inside, since the casino had opened only 10 hours prior to that.
A few minutes later and he was a millionaire. He had won the incredible Megabucks jackpot worth $4.6, money that he said helped him visit all the places in the world that he always dreamed of seeing.
But the story doesn't end there, because after 16 years, Elmer won another jackpot, this time in the region of $21 million. Instead of using the money for himself however, he gave it all to charity to the victims of Hurricane Katrina in New Orleans.
2. Amy Nishimura $8.9 million (Freemont Hotel - Las Vegas)
Just like Elmer Sherwin, Amy Nishimura (71) was another senior citizen who won big bucks while playing for small money. She had a favourite slot machine in the Freemont Hotel in Las Vegas and always played on it. People even say that they heard her talking to the slot for luck and they thought she was crazy. But after winning close to $9 million Amy is probably the one who is doing the laughing.
3. Unknown - $39.7 million (Excalibur Casino - Las Vegas)
What will you do if you are in Vegas and have to wait for a basketball game to start? Will you go round the city to sightsee? Or will you stay in your hotel and pass the time at the bar? How about reading a magazine?
An unknown man from Los Angeles found himself in exactly the same situation, and instead of doing some of these things he went to the Excalibur Casino to play the slots. A few hours later and he was richer for $39 million, one of the largest jackpots in Las Vegas history. Not a bad way to kill some time I am sure you will agree.
4. Kerry Packer - between $20 million and $40 million (Various casinos in Las Vegas)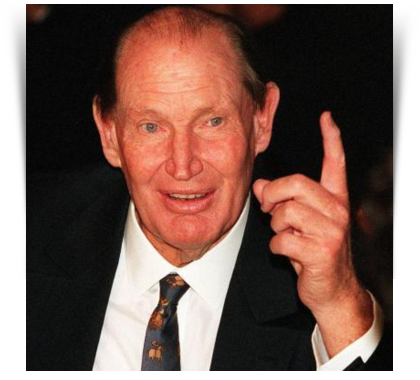 Australian billionaire and media tycoon Kerry Packer came to Las Vegas in 1997 with a pocket full of money which he planned to hugely increase and turn them into millions. And unbelievably he did just that in his casino tour of Las Vegas.
It is estimated that he won around $20 million, but some sources even go as high as $40 million, a sum of money that regular people can only dream of. Unfortunately for this Australian millionaire though, his luck would soon run out.
When Packer visited a London casino in 1999 he hoped to repeat the same feat he achieved in Las Vegas. However, he soon found himself on the wrong end of a losing streak that cost him $28 million. Meaning that it is true when they say that the most difficult thing in gambling is knowing when to stop.
5. Unknown - $680 thousand and $27+ million - (Palace Station Hotel - Las Vegas)
We started the list of progressive jackpot winners with an elderly person who won huge sums of money twice and we will end it that way. This time it is an unknown woman who first won close to $700 thousand on The Wheel of Fortune Machine in the Palace Station Hotel in Las Vegas and then some months later she won in excess of $27 million in the Megabucks jackpot. So if Kerry Packer didn't know when to stop, this old lady just didn't want to stop. Luckily it paid off.